This has ended. If you attended, let the organizer know by recording your Impact!
Age Limit
16 and up
Description

Responsibilities include checking out equipment, program kit demos, sharing your Girl Scout knowledge with others, opening or closing the center, creating new badge kits or resources.

Demonstrate and answer questions on how to use the Volunteer Toolkit (VTK).

Give tours of leadership & resource centers.

Social
Website
Requirement Details

Bring government photo ID for check-in at front desk (if 18 & older)

Perks
Happy smiles from supported volunteers!
Parking Details
Free parking
Causes
Children & Youth General Education
Skills
Educator Mentoring Administrative Experience Social Media
Sustainable Development Goals
GivePulse

31 Positions Filled

|

31 Impacts

|

110 Hours
Location:

811 N. Coker Loop,

San Antonio, TX 78216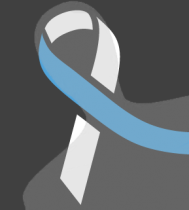 Janet Clere wrote on March 9th, 2020
I've been dressed & ready to volunteer all day, but I've not been able to get completely rid of a migraine. Considering the fact that I've had one every day for 6 days now, I'm going to choose sensibility over the desire to serve at the Resource Center. I made an appointment with my neurologist...
Janet Clere wrote on March 2nd, 2020
I'm sorry, but there was a mix-up about today's class hours. I will see you next week!